The Ultimate Homesteading Basics Book
Are you a beginning homesteader looking to thrive on your land? Or a veteran homesteader, tired of forgetting the same basic information over and over again? I'm the forgetful veteran homesteader!
I got tired of constantly having to look up the same information and decided to fix my problem.
I've compiled all the basic information I've ever used on my small homestead into one eBook!
If you're ready to get started homesteading, or freshen up on long-lost knowledge, get it now! Homesteading basics – right at your fingertips.
EXCLUSIVE DISCOUNT:
You can receive up to 61% OFF my eBook by joining the community at Grow Where You Sow! You'll receive an email from me with a promo code along with access to a freebies portal with over 10 free pdf printables and spreadsheets!
No spam, ever. Unsubscribe at any time, no questions asked.
Not quite sure you want it yet and need more information?
Here's a quick Q and A session!
Is The Ultimate Homesteading Basics Book for me?
This eBook is for you if you currently or eventually want to:
Raise chickens
Raise ducks
Raise meat rabbits
Know about predators
Grow gardens
Start composting
Have free resources and inspiration at your fingertips!
Raising small livestock, growing gardens and composting can be frustrating. There's so much to know, so many opinions to weed through, and it's hard at times to know where to start.
The Ultimate Homesteading Basics Book is meant to provide you with a starting point. I won't tell you what will work perfectly for your specific situation because that is yours to keep and cherish.
Own it, homesteader!
Instead, The Ultimate Homesteading Basics Book is going to give you a few different options to the issue at hand and assist you in making the most informed decision you can.
Here's a SNEAK PREVIEW of the Table of Contents!
How much will I pay for The Ultimate Homesteading Basics Book on a regular day?
You'll get this eBook at the LOW PRICE of $6.99! WHAT? Yep, you read that right! 7 chapters, 50 pages and a bonus section FULL of 10 FREE DOWNLOADABLE PDFs, inspiration and all the extras, and all for only $6.99!
Why is this eBook so affordable?
Give me one good reason I should make you pay a fortune for helpful information?
I didn't think so! It's so nice to have good, helpful information at your fingertips.
Not only does it save time, but is also saves sanity.
This eBook took me over a year to complete and after it received a rigorous round (or three) of editing to make sure it was as good as it could be.
When editing, we took into consideration that brand-new homesteaders will be buying this book, so we were sure to make this information accessible and understandable.
No unexplained, advanced homesteader lingo in this one!
How will I receive this eBook?
This eBook will be delivered in PDF form after you make your purchase.
What if I don't like the eBook? Can I get a refund?
It makes me sad to think you might not like this eBook, but all things are possible, I suppose.
If you purchase The Ultimate Homesteading Basics Book and find there isn't any useful information in it for you, you can receive a full refund by emailing me at growwhereyousow(at)gmail(dot)com within 10 days of purchase with the subject of the email "eBook return and refund".
After I process your refund, you will receive an email confirming the refund, and your credit card account should receive the funds within 5-7 business days.
You'll no longer be able to download this product or receive updates from me. I sure will hate to see you go.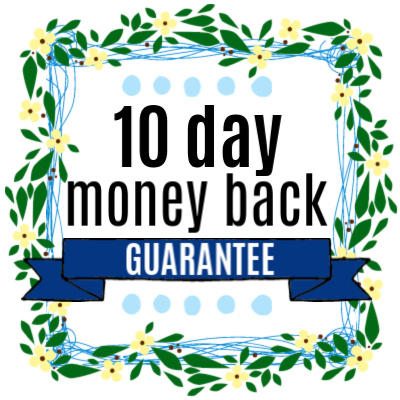 I stand behind this eBook 100% and know the information is relevant to homesteaders around the globe. If you had a problem with this product, please let me know when you request your refund.
This lifestyle is all about learning and growing and I'd love to be able to improve my skill if you feel it is not up-to-standard yet.
If you're a blogger who loves this product, become an affiliate!