I live in Florida so growing heat tolerant vegetables is really the only option when planning for crops. We have a long growing season, with just a small amount of cool weather. As a generally hot climate state, Florida brings hot weather even in the Fall and Spring season some years.
I've set out to find the most heat tolerant vegetables to grow in my garden to beat the summer heat during the summer months!
Not only are these heat tolerant vegetables but…
As a bonus, some of these vegetables are also some of the easiest vegetables to grow in your gardens. It's always a great idea to grow easy vegetables in the garden, especially when you're a beginning gardener or a gardener who just doesn't have enough time and needs a more low maintenance setup.
Living in the deep south, finding crops that thrive in hot weather will be a great tool in your gardener's first aid kit.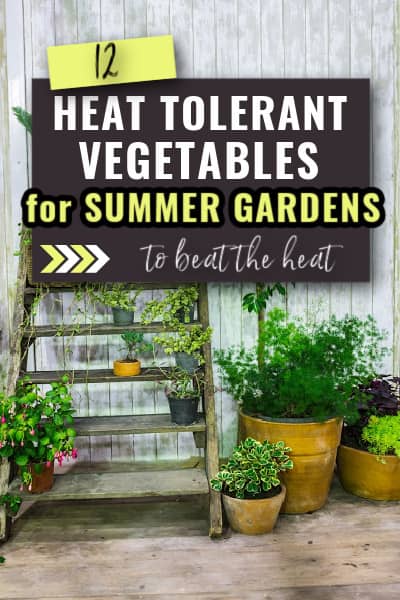 Okra
Not only is okra one of the best vegetables to grow in hot, humid weather but they truly are one of the extreme heat tolerant vegetables. I love growing clemson okra in my garden.
Currently, in Florida it's been hot, hot, hot. Like, you can not go outside between noon and 5pm type of hot. Additionally, I've totally been slacking on properly warming my vegetable gardens (oops).
But guess what? My okra is THRIVING. In fact, it's the best okra I've ever grown. And boy is it tasty!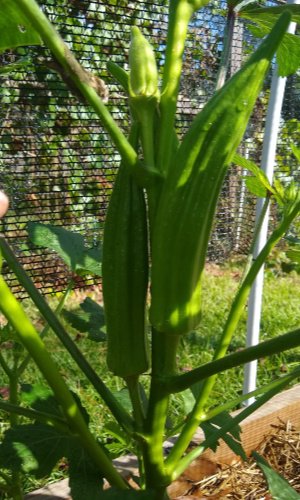 Eggplant
I'll admit I've never grown eggplant. Actually, I don't know if I even like to eat egg plant but I love the way the crops look and I do plant to grow them next year.
The folks I know that DO grow eggplant in Florida thrive while doing it. I love the way these beautiful black squash look while hanging on their vines. Do you ever just want to grow something because of hot beautiful it is?!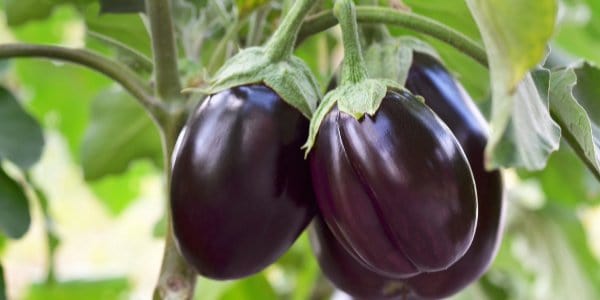 Cowpeas (a.k.a southern peas)
These legumes originated in Africa. They thrive in sandy soil and adjust wonderfully to low rainfall, making them a heat and drought tolerant vegetable. Also, they're a great cover crop!
Recently a gardening friend told me about cowpeas and I was so intrigued. I plan to try growing these high crude-protein legumes next season not only to enjoy in my own home but also for feed for my livestock.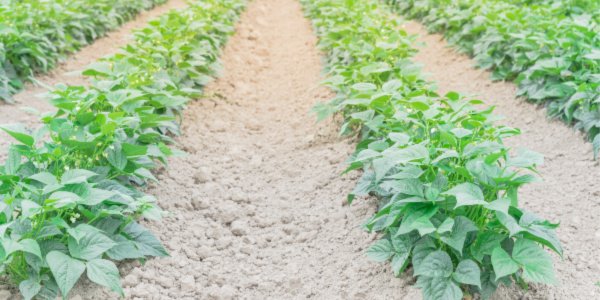 Sweet potatoes
Emerson, my husband, just loves growing sweet potatoes. Unlike white potatoes that grow "up", sweet potatoes grow downward into the soil. Grow this drought tolerant vegetable during the hottest months of the summer and watch their green vines take over the space around them.
At the end of the season, grab your gardening trowel and get to digging! I love to grow sweet potatoes in large containers so I can just dump them over to harvest. Okay, okay. I'll admit I'm a lazy gardener!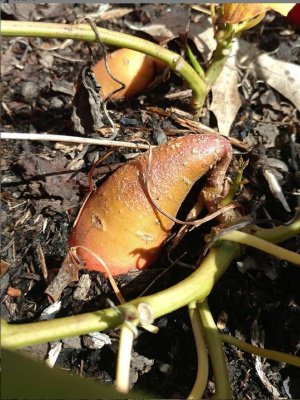 Tomatillos
Green salsa is something I've learned to truly love. Tomatillos, also called husk tomatoes, are little green tomatoes inside a dry "wrapper" (or husk!) around.
Native to Mexico, American farmers love these little fruits (yep, technically a fruit) because they're disease resistant and thrive in warm weather. I'm growing a salsa garden this year and I'm a little bummed I didn't think to try tomatillos in the garden. It's on my bucket list, though!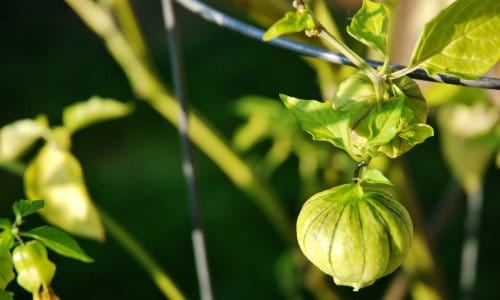 New zealand spinach
Another staple in our summer gardens is new zealand spinach. NZS thrives in full sun and can reach a couple feet of space in your garden, so be sure to allow this thick leafed spinach some space.
You can also grow this hearty, heat tolerant vegetable in buckets or 5 gallon pots. Another perk of new zealand spinach in my garden is they're pest resistant. Heat tolerant AND pest resistant? You know I'm saving them a seat! I know some folks who also grow malabar spinach with great results in their backyard raised garden beds.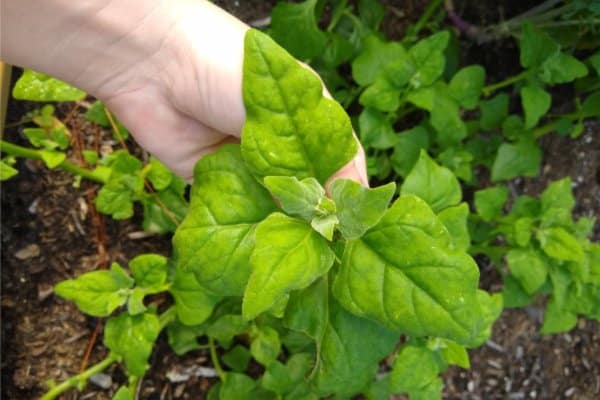 Bell peppers
Bell peppers are another staple in summer gardens around the world. There are so many different varieties and colors to grow, you could really have a garden full of them and never get bored!
Bell peppers are best planted from transplant as their direct sow germination rate is low (ask me how I know this). Bell peppers are slow to mature and need a warm, well drained soil.
I plan to try my luck at growing these beautiful purple beauty peppers next year alongside my red bell peppers. Hell, maybe I'll just grow a pepper rainbow!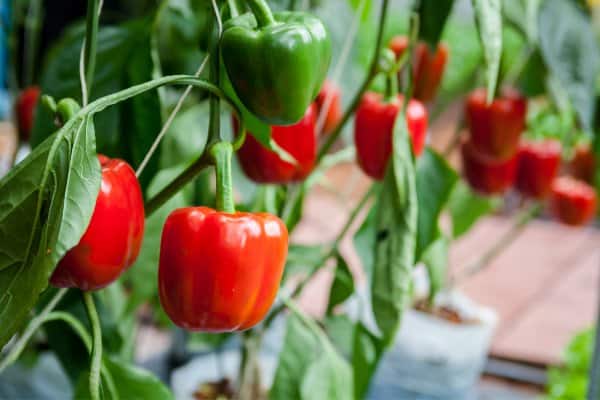 Hot peppers
Hot peppers, like jalepano peppers, absolutely love warm weather. Last year our jalapeano pepper plant was the last plant standing in our garden. I'm not kidding, it would not die.
I actually felt guilty when I pulled it out of the ground because it was thriving, despite not being watered in weeks. If you're a lazy gardener and love some spice in your life, jalapenos are the plants for you.
There are so many different varieties of hot peppers to grow! I'm going to get this awesome Non-GMO Pepper Seed Variety Pack and work my way through each type of seed in it (there's 7!)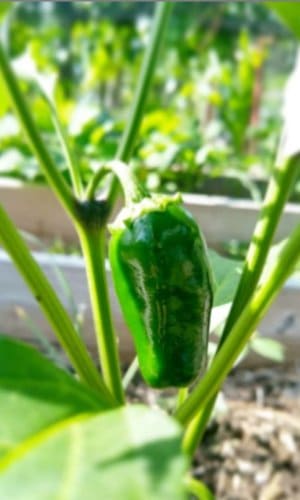 Tomatoes
Early girl tomatoes and a variety of cherry tomatoes are great drought tolerant tomatoes to grow not only when it's hot, but you're not expecting rain anytime soon.
Typically when you plant tomatoes, you want to water them evenly the first month to establish healthy, deep roots. After the first month, you can relax a bit. But just remember these crops do need water to survive so don't stop watering completely!
The hotter it gets, the more water a crop will need. Although you could stretch this a little by utilizing hoop frame gardens and mulching your crops! Just so you know, there's also a variety seed pack for tomatoes, also!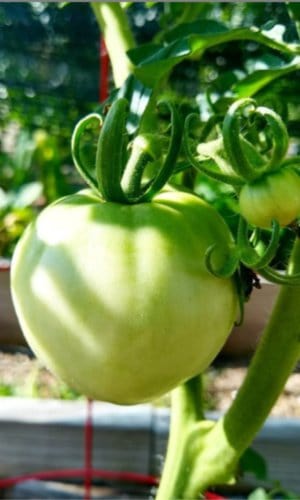 Lima beans (butter beans)
My mom always tells me about how she ate lima beans growing up in Ohio, or butter beans, as she calls them. These heat tolerant legumes are are a great crockpot option with some bacon or a hamhock.
You can grow pole or bush varieties as long as you assure well drained, warm and loose soil for the legumes to develop and establish solid roots. From home dinners to BBQs or pot lucks, these beans are sure to wow any crowd.
You can also check out asparagus beans, yard long beans and green beans!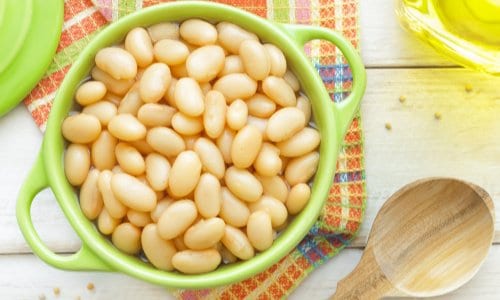 Swiss chard
Swiss chard is another beautiful, heat tolerant vegetable to grow in your garden. A great companion plant with beans, these beautiful red greens are happy with full sun or light shade and well-draining, fertile soil.
For years we would grow swiss chard for our rabbits and I'm not sure why I stopped. Adding vibrant colors to your garden can make it so much more fun to head out to the garden space.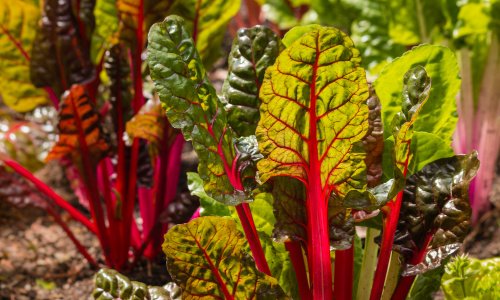 Luffa sponges
Did you know that 1. Luffas are not sea sponges and 2. You can actually eat luffa sponges when they're young?! I haven't eaten them but they're sure fun to grow!
Luffa sponges doing very well in full sun, direct sow with a little bit of compost when you sow the seeds. These fun gourds can vine up to 30 feet long, so be sure to provide them space to grow.
Read about growing luffa sponges, harvesting luffa sponges and using luffa sponges today!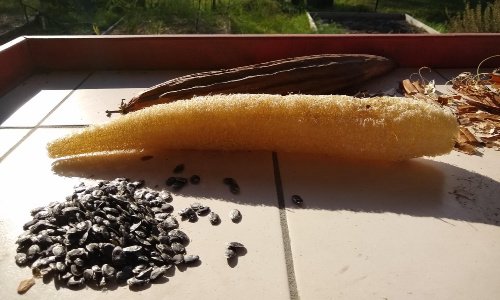 Summary for these heat tolerant vegetables
I haven't grown all of these heat tolerant vegetables, but I do plan to in the summer months to come. Okra, sweet potatoes and peppers have become a staple in our summer vegetable gardens because of their hardiness in high temperatures. What vegetables to you grow in the heat of the summer?
Related to heat tolerant vegetable gardening: